.
It's only the beginning ...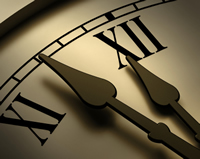 2005
Installation of the first equipments
With basic equipments that were not functionals and in a modest production plant, ECO-FLAM began everything from scratch. That was enough to light this little flame inside Normand Chasse's hearth who decided to give everything he had to bring ECO-FLAM to life.
2006
The first logs are now ready!
After several months of research and development, we finaly saw the first logs being produced that were meetings ECO-FLAM's high quality standards. The team was celebrating this success after all the hard work done!
2007
ECO-FLAM is developing the firestarter market
Already present in the synthetice log market, ECO-FLAM decided to launch a new production line to develop the firestarter market. Once again Normand Chasse started from scratch and designed new equipments to produce new products. This innovative attitude placed ECO-FLAM ahead of the competition. Firestarters will became the main products of the company.
2008
A new product is born!
Innovation is leading the company to design a new product. We are proud to present a high quality product. A solid production line is now in place to satisfy customers needs. See this new product!
ECO-FLAM is moving!
With the enormous success of the company's products, ECO-FLAM had no choice to move in a larger production plant. Everything is now set up and functional! R&D now have more space to perform product development as well.
2009
Another new product!
Stay tuned to see our new product, on the market soon! See this product.